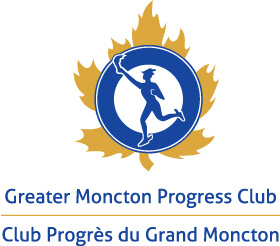 Our Service Club organization is a registered, not-for-profit corporation that has been in operation in Greater Moncton since 2001, and nationally since 1922. Our Club mission, through the eyes of a child we serve to build a stronger community, is more than just another tagline, it is our guiding principle. We don't just raise and distribute funds; we often get involved hands-on and invest sweat equity with our charity partners. Whether it is through our charitable donations, helping a family going through a crisis situation, or painting a fence at a local charity, we are driven to help children do what's important for them: grow up healthy, have fun and live life to the fullest.
The common thread between all the causes we support is that they are all children and youth-focused. We are currently strategically-aligned with the following charities and causes: Sistema NB, Camp Livingston, Moncton Boys and Girls Club, Moncton Hospital Pediatric Unit, Centre hospitalier universitaire Dr-Georges-L.-Dumont Pediatric Unit, Jon Bassett Memorial Scholarship, Canadian Progress Club Foundation / Special Olympics and in addition to these great charitable causes we also support other children's charities and families in need on an ad-hoc basis.
In our support for children and families we take a unique approach from other important organizations in the community. For example, rather than buy medical equipment for our hospitals, we focus on the small things that often get overlooked, like toys, games and family room furnishings that make a difficult time more bearable for the sick children and their families. We keep many Christmas trees for needy families from being bare on Christmas morning by sending out food, stockings and presents. We buy renovation materials and provide the labour to help some of our local charities keep from falling apart.